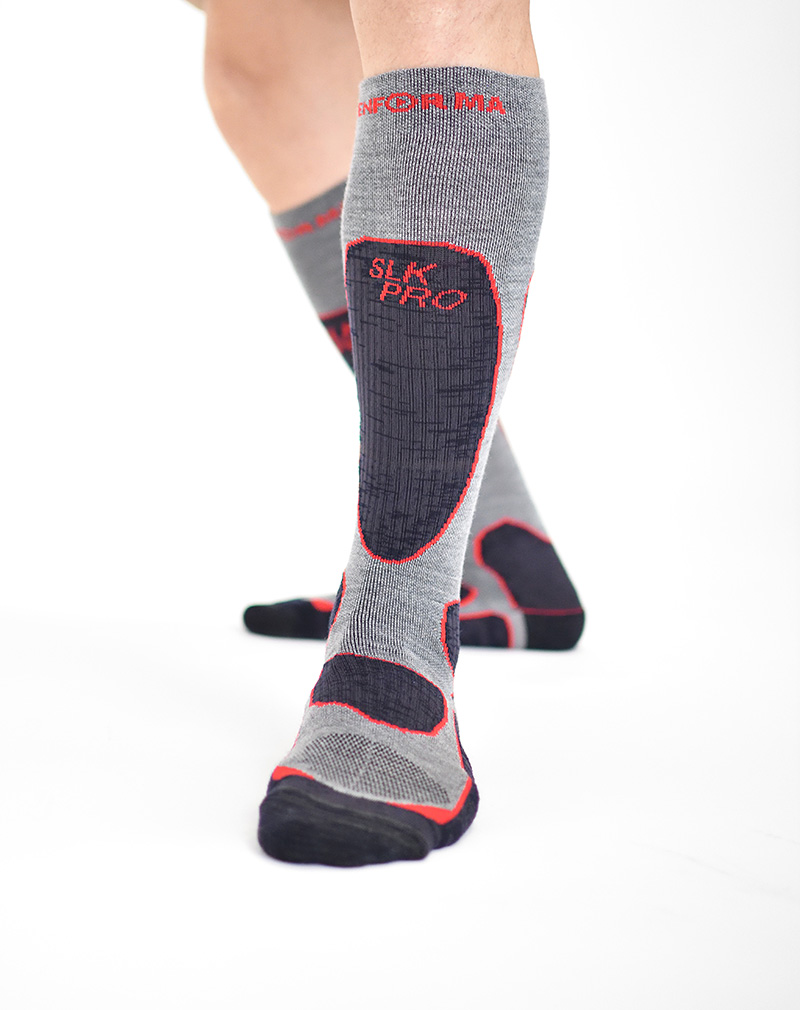 We work in 4 disciplines:
BIKE, TREKKING, RUNNING
SKIING
In order to achieve the best sock in each discipline we have created what we call
"CONTINUOUS MULTI COLLABORATION" teamwork.
It's about having a very close relationship with our athletes, specialists in "biomechanics" and our product engineers.
Our engineers help us with their knowledge of the latest technology and with the way the sock is manufactured.
We listen to the athletes, we develop prototypes for tests, we adapt, we modify, we correct; it is a dynamic process.
Athletes such as: CLAUDIA GALICIA,
JUANITO OIARZABAL

Help us to develop our products.
Podiatrists, physiotherapists and doctors help us in terms of construction, compression, where to place the reinforcements, performance and resist injuries for good sports development.
In short, our premise is as follows:
"WE TRY THAT OUR SOCKS HELP THE ATHLETES OF EACH DISCIPLINE TO IMPROVE THEIR PERFORMANCE".